Public Libraries

Masters
All Others
---
Families
Masters
Smith
Bowers
Hull
Beaty
---
Links
General
Genealogy
Jack's Bio
Roots Surname
---
Other sites
Cumberland Pioneer Settlers
Weatherred Diary
---
Home
---
E-Mail
Site Map
---

---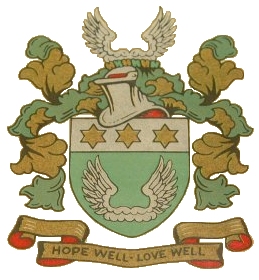 Christian "Bowers" Bauer was born ca 1720 in Baveria, Germany and immigrated 24 Sep 1737 to Philadelphia, PA. Christian was a Revolutionary War soldier in PA and died 9 Sep 1816 in Shenandoah CO., VA. He was very likely buried in Forestville, Shenandoah CO., VA, Solomon's Church Cemetery.
Christian married ca 1767 in Frederick CO., MD, Mara Elizabeth Schindeldecker who was born Dec 28, 1738 in PA. She was the daughter of Johann Jacob Schindeldecker and Marina Elizabeth Schussler. Maria died 15 Mar 1815 in Shenandoah CO., VA, and was buried in Forestville, Shenandoah CO., VA, Section III, Solomon's Church Cemetery. The adjacent grave is thought to be that of Christian.
Christian arrived at the Courthouse in Philadelphia 24 Sep 1737 from Rotterdam, on the Ship Virtuous Grace, mastered by John Bull to take his "Oaths to the Government". He arrived supposedly alone, at the age of 17 along with 72 other Palatines. The names of women passengers were not enumerated on the ship's list.
Christian's arrival was only two days before the arrival of the family he would marry into thirty years later as the families of George "Schussler" Schisler and Johann J. "Schindeldecker" Schindeldeker arrived in Philadelphia on 26 Sep 1737 aboard the ship St. Andrew Galley, Mastered by John Stedman from Rotterdam carrying Palatines.
About 1755 Christian received a land grant from Lord Fairfax. The land grant was in an area known as the "Forest" due to the dense timber the first settlers found there.
The 1785 census locates Christian and his family in Shenandoah County, VA. The household is listed as containing "12 white souls with one dwelling house".
Christian's will was written on 11 Aug 1810 and proved on 9 Apr 1816 in Shenandoah Co., VA. "Will book K, Page 112."
Christian Bowers Jr. - Born ca 1769. He married Elizabeth Andes on 26 Nov 1795.
John Bowers - Born 19 Nov 1772 in Shenandoah Co., VA. He married Maria Magdalena Andes 21 Aug 1797 in Timberville, Rockingham Co., VA.
William Augustin "Gus" Bowers - Born 31 Mar 1774 in Shenandoah CO., VA. He married Barbara/Rachel Dunlap, 26 Dec 1796 in Rockingham CO., VA.
Elizabeth Bowers - She married John Rubfreit.
Catherine Bowers - She married Adam Zerkel
Margareth Bowers - She married Nathaniel Zeveher.
Philip Bowers - He married Catherine Kipps 26 Sep 1811. They had 11 children.
Mary Barbara Bowers - She married Peter Fernler.
Ann Mary Bowers - She married Peter Scrwind.
---
Surname Index
Bowers Family History
The following index lists those family members included in our book, Smith, Bowers, Hull & Beaty Family History published in 1991. 5,701 family members are included in this work with women being listed by their maiden names. Bowers family members shown on these pages elsewhere added since 1991 will not be listed.
---
Bowers Family Sites on the Internet .

Back To Page Top

Copyright © 1995 - 2022 by Jack Masters. All rights reserved. These pages may be freely linked to but not duplicated in any manner without the written consent of Jack Masters. Use of any content must be referenced and is protected under Title 17, U. S. Code governing Copyrighted Materials.